10 Leslieville Businesses You Can Support From Home
As a member of the Leslieville community, I know how important it is to support our small businesses.
Many small businesses here in Leslieville are being affected by our current health crisis, and to continue to support them as much as we can, I've compiled a list of 10 local businesses that you can support from home... or a quick pop-in.
1. Purple Penguin
Coffee and sandwich shop that offers fresh apple fritters and other bakery goods.
How You Can Help: Support by making a purchase. Take out orders only during this time. Call in your order in advance to get in and out fast.
I popped in this week while walking my dog and got my fresh apple fritter fix. 🍎
Link to Website: Click here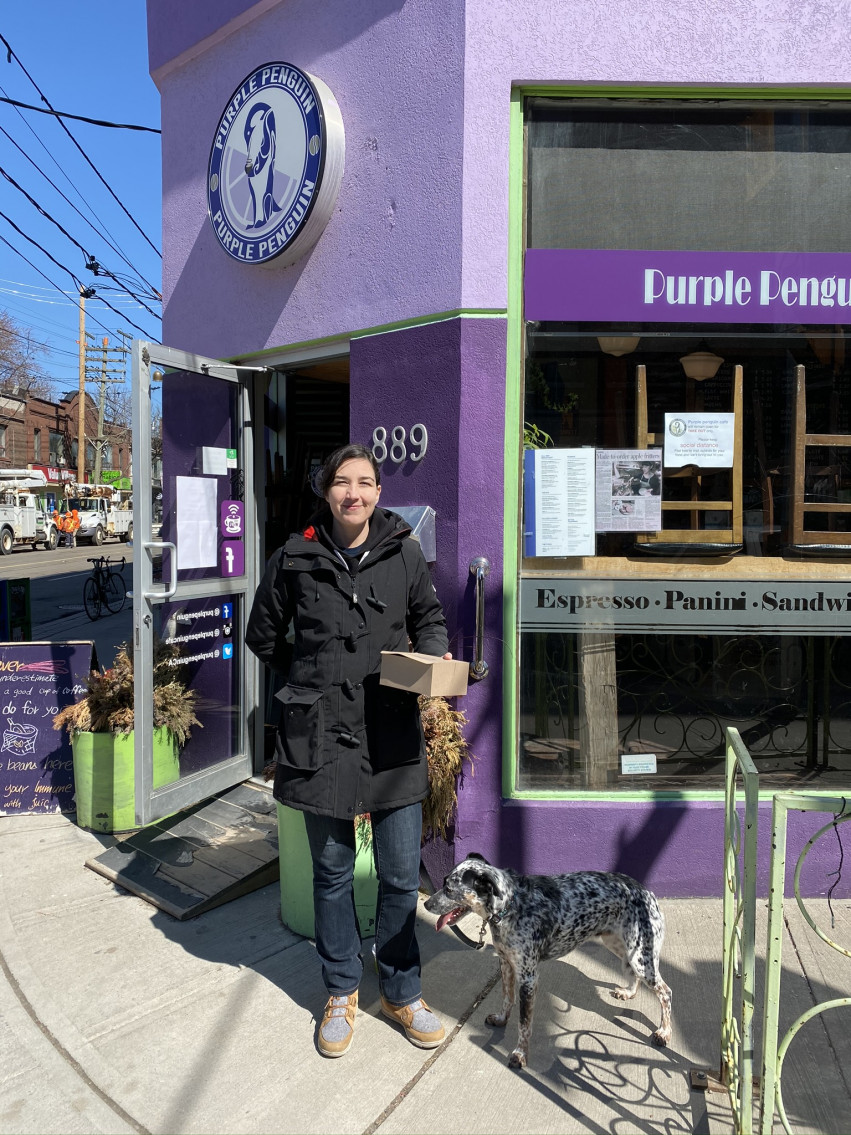 2. Left Field Brewery
Local craft brewery.
How You Can Help: Order online and they will deliver beer right to your doorstep. You can also add a box of Girl Guide cookies to your order to help support the Toronto Guides and Pathfinders.
Link to Website: Click here
3. Cask Music
New & used guitar and musical instrument shop.
How You Can Help: Their online shop is open and they are offering delivery services.
I hoped to learn guitar while we are on lockdown but I broke 2 strings during my first online lesson. Cask music came to my rescue with a new set of strings.
Link to Website: Click here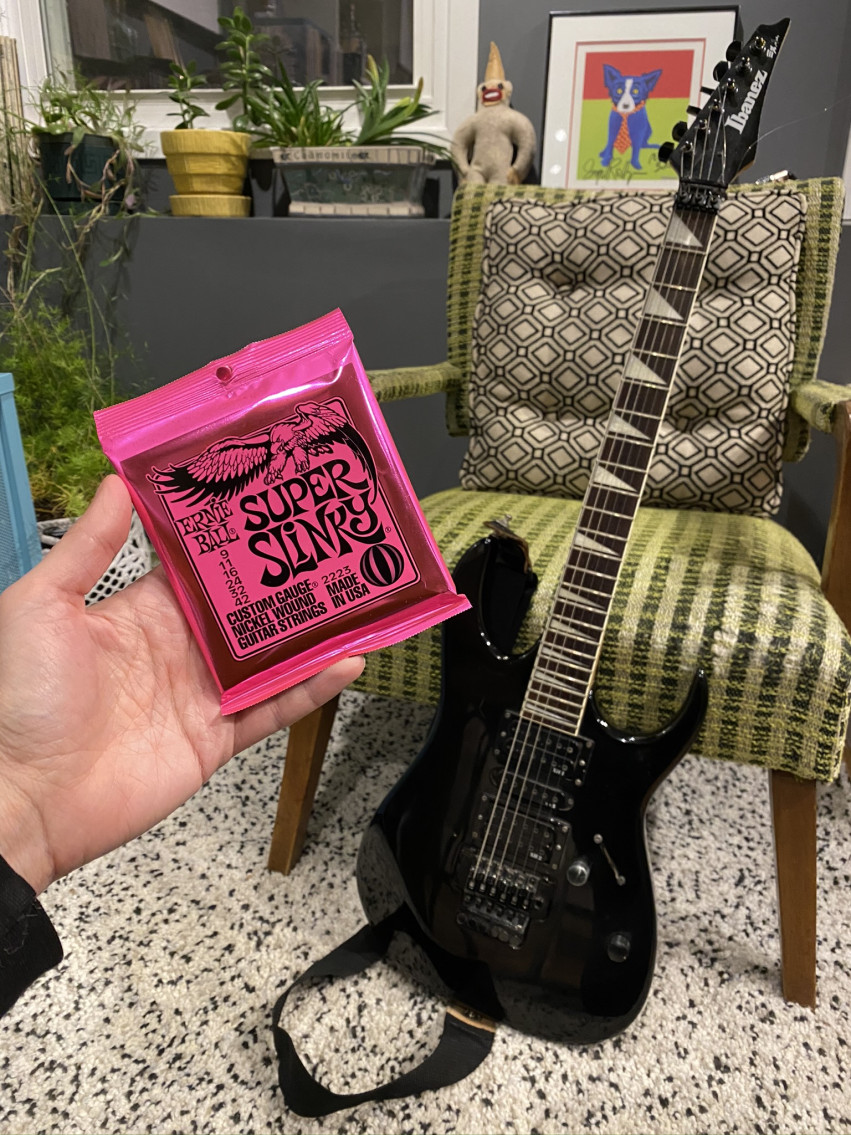 4. East End Garden Centre
Family owned, full service garden centre.
How You Can Help: This time of isolation is the perfect time to pick up a new hobby. Their retail shop is closed but phone-in delivery services are available. Reach out to have some terrarium supplies delivered, or even get started on your gardening. Indoor plants are great air purifiers and are even known to help elevate your mood.
Link to Website: Click here
5. Blondies
Pizza joint. Toppings are sourced locally and the dough is made from scratch.
How You Can Help: You can help them by eating pizza. How hard is that? Call in your order and swing by to pick up once it's ready.
I grabbed a couple pies this week.
Link to Website: Click here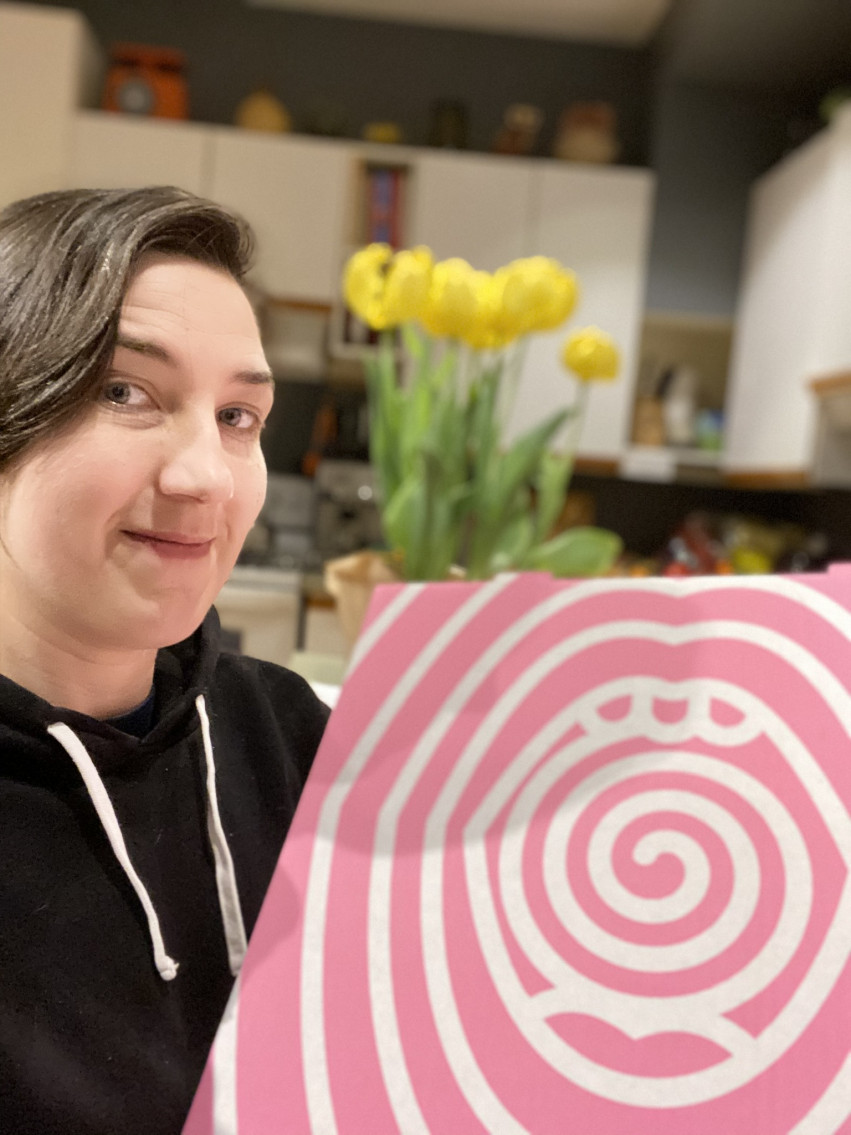 6. Rowe Farms
Sustainably raised, locally grown, minimally processed, organic foods.
How You Can Help: Their retail shop is open daily as they are an essential service grocery store. However, they are also offering online ordering and home delivery and during the crisis, they are waiving their delivery fee and minimum order so that you can stay at home.
Link to Website: Click here
7. Doll Factory by Damzels
Women's clothing Shop. Vintage inspired, retro, pin-up, and just plain adorable dresses.
How You Can Help: If you have a sewing machine and some skills, please consider joining them to make face masks for Michael Garron Hospital. Details on the mask drive here: MGH1000MASKS .
You can also purchase beautiful dresses through their online store.
Link to Website: Click here
8. Queen Books
Your local, independent, Leslieville bookshop.
How You Can Help: They are taking online orders for your quarantine reading!
Link to Website: Click here
9. On The Off Beat
Music school offering private instruction.
How You Can Help: Always wanted to learn a new instrument but never had the time? Well, now you do, and they are offering online lessons.
Link to Website: Click here
10. Greta Solomons
French restaurant and wine Bar. Traditional & modern cuisine using locally sourced ingredients.
How You Can Help: They are temporary closed and waiting out this storm. Please buy a gift certificate for future use. They need your support to stay afloat. Please call 647-347-8640 or email [email protected] to purchase. 5% of every gift certificate purchased will be donated to the Red Door Family Shelter.
Link to Website: Click here