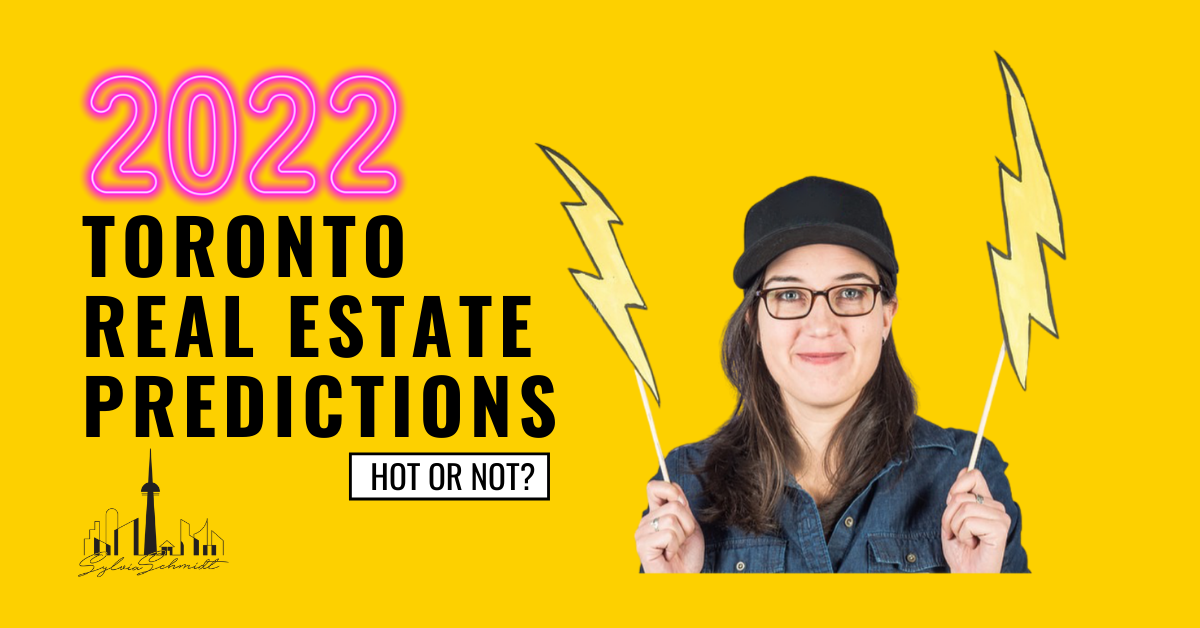 Last week I polled my database to get predictions on where the average person expects the Toronto Real Estate market to go in 2022.
It was just a simple 1 question poll to get an idea of what my clients think will happen in the new year.
I had a great response and everyone was unanimous in saying they think Toronto real estate is going to be HOT in 2022!
NOT ONE SINGLE PERSON thought the market will crash. The degree of hotness varied, but half of the respondents thought that Toronto will be top level SMOKING hot!
Here is the email I sent…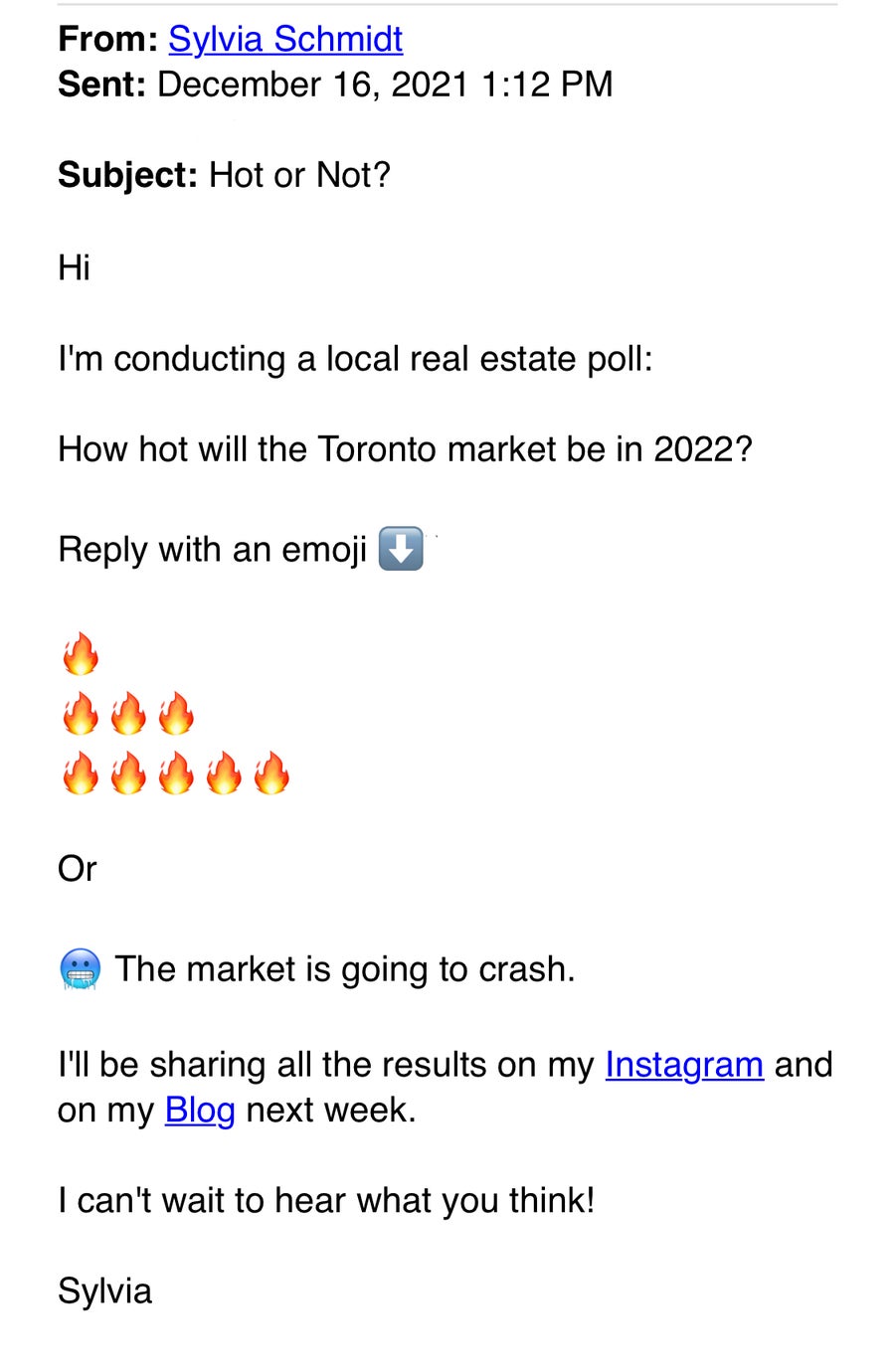 Poll Results:
ONE FIRE (WARM) = 37.5%
THREE FIRES (HOT) = 12.5%
FIVE FIRES (SMOKING HOT) = 50%
It will be interesting to see if their predictions are correct. Many of the experts are making the same predictions, but only time will tell.
If you're thinking of making a purchase in the near future, and you agree with the poll results and expect the market to continue to rise, then you may want to consider taking some action before that happens.