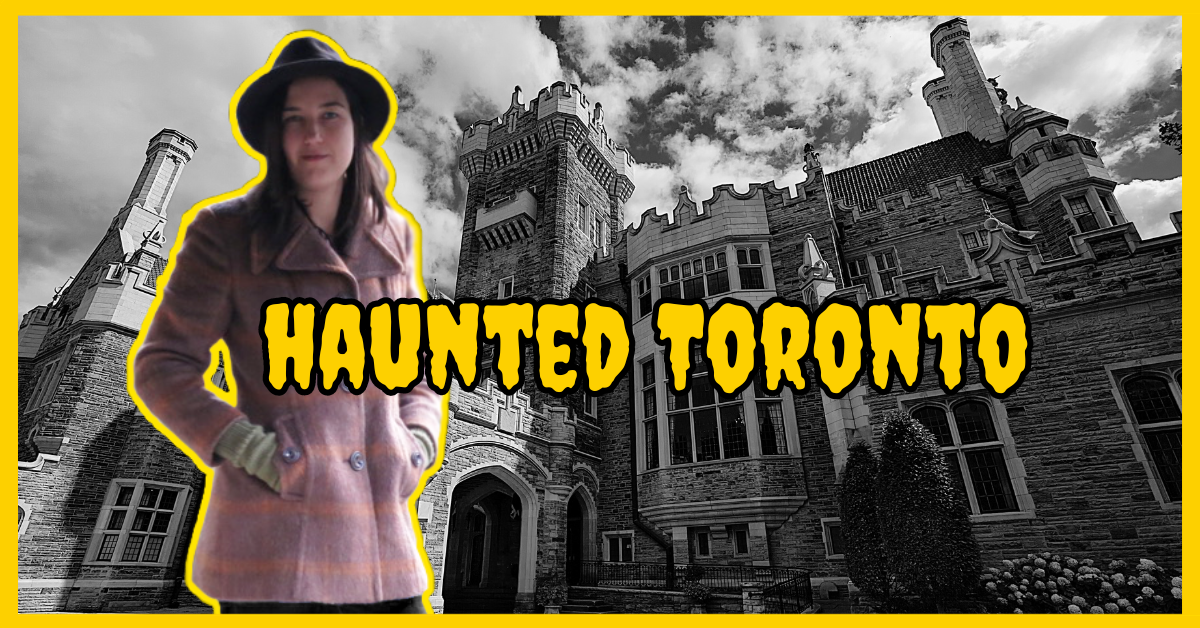 Boo! Did I scare you? Well, get ready for a different kind of treat because Halloween is creeping up, and we're about to embark on a spine-tingling journey through Toronto's most haunted places. So, grab your flashlights, and let's dive into the eerie world of
Haunted Toronto
.
1. The Keg Mansion: Toronto's Ghostly Restaurant:
Nestled in the heart of Toronto's vibrant Church-Wellesley Village, The Keg Mansion (formerly known as Euclid Hall) offers more than just a fine dining experience. It's said to be the residence of Lillian, a restless spirit from the 19th century. Lillian's story is not just a ghostly legend; it's a glimpse into a time when Toronto was a growing city with its share of mysteries.
As you dine within this elegant, Victorian-era mansion, you may notice the distinct architectural features that transport you to another era. But it's the paranormal encounters that leave a lasting impression. Prepare to dine with a ghost – who might just be curious about your steak choice. Some say she enjoys a good filet mignon!
2. Casa Loma: Toronto's Enchanted Castle:
Casa Loma, the majestic castle-like mansion, boasts captivating architecture and, some say, an assortment of resident spirits. Sir Henry Pellatt's vision for Casa Loma was grand, and his spirit of innovation still lingers here. As you explore the castle's opulent rooms and secret passageways, remember that they are not just relics of the past; they hold the echoes of history and ghost stories.
The tale of Sir Henry Pellatt and the subsequent owners and visitors who have experienced the unexplained in these halls are part of Casa Loma's unique charm. It's not just history; it's a history filled with ghost stories, making this castle a testament to the enduring allure of Toronto's past.
3. Old Finch Road: Toronto's Haunted Thoroughfare:
Far from city lights, Old Finch Road in Toronto is known for more than just its rustic charm. It's become an eerie magnet for ghostly encounters. Imagine witnessing mysterious lights, shadowy figures, and other unexplained phenomena. The road itself weaves through Toronto's greenbelt, offering a glimpse into the city's natural history and the unknown.
These spectral occurrences have drawn countless thrill-seekers and paranormal enthusiasts who hope to capture a piece of Toronto's more mysterious side. It's the perfect Halloween adventure for those seeking a good fright and a deeper connection to the city's supernatural tales.
4. Mackenzie House: Toronto's Historical Haunt:
Located in the heart of downtown Toronto, Mackenzie House was the residence of the city's first mayor, William Lyon Mackenzie. Beyond its historical significance, it's also rumoured to be a host to unexplained activity. While William Lyon Mackenzie made history with his political endeavours, the house that bears his name is a portal to another kind of history - a history of the unexplained.
Inside these historical walls, you might experience more than just the stories of Toronto's early politics. Don't be surprised if you hear footsteps that shouldn't be there or see objects moving mysteriously. It's not just a glimpse into the past; it's a doorway to the unknown, a testament to the enigmatic side of Toronto.
These are not just places; they are windows into Toronto's rich history and a world where fact meets the supernatural. Whether you're a believer in the paranormal or not, these locations promise an adventure like no other. Toronto's haunted tales are not just about ghosts; they are about the layers of history and mystery that create a city's vibrant and unique character.
So there you have it, a journey through the eerie, haunted side of Toronto. Whether you're a thrill-seeker or just fascinated by history and the unknown, these places have a story to tell. Remember, the haunted tales of these locations add an intriguing layer to Toronto's vibrant cultural tapestry.
Feeling a ghostly itch to make your move in the real estate world? Don't be spooked! Reach out to me today, and together, we'll navigate the cobwebbed corridors of Toronto's real estate market. Whether you're in search of a cozy crypt or a haunted hideaway, I've got the expertise to match you with the home of your afterlife… I mean, dreams. Happy Haunting and House Hunting!  👻 🏠