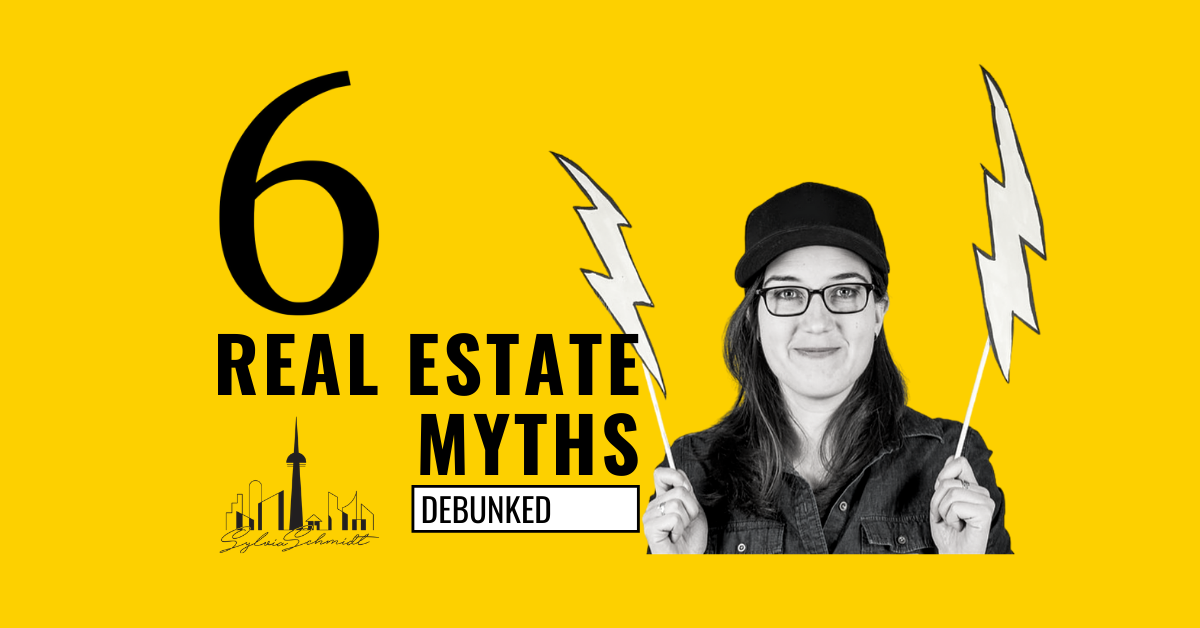 Do all renovations increase the value of your home? Do you really need to depersonalize your home before selling? Here are 6 common real estate queries homebuyers and sellers in Canada have, and the truth behind each.
You don't need to depersonalize your home before selling.

Taking away personalized items and creating a pleasant neutral canvas allows buyers to picture themselves in the space. A depersonalized home is likely to leave buyers with a better impression than one that hasn't been depersonalized, and with the potential to fetch a higher selling price.
All renovations will increase the value of your home.

While getting your house in tip-top shape before listing it can push up the selling price, it's also easy to go overboard with renovating. Some upgrades simply aren't worth the expense and time. Let your real estate agent walk through the house well in advance of listing it so they can give you advice on what renovations are worthwhile for your specific home and area.
The longer a home is on the market, the easier it is to negotiate a better deal.

This may be applicable in some cases, but it really depends on why the home is sitting on the market. Is it overpriced? Is there an issue with the home? Are there conditions set by the seller?

You don't need to get pre-approved for a mortgage until after you've found the perfect home.

A pre-approval helps you understand the home price you can afford, allowing you to budget for your home purchase and focus your home search to only look at homes in your price range. With a pre-approval you'll also be able to secure your mortgage rate offer ahead of time, and protect yourself from rate increase during your home search. When it comes time to make an offer on a home, the fact that you are pre-approved signals to the seller that you should have no problem financing the purchase, which will improve your chances in a competitive offer situation. 
You can skip a home inspection.

It depends. There are times where skipping the professional home inspection can be appropriate, such as when the buyer is a contractor and can inspect the home themselves, but that's not most cases. In the current Toronto market, many buyers are skipping home inspections when a property has multiple offers above asking. In this case, there is significant value in having an unconditional offer, compared to the same offer with an inspection condition. However, I recommend the buyer to conduct a pre-offer inspection. This means the buyer completes an inspection before the offer presentation time. Although you risk losing the money spent on the inspector if you don't come out as the  winning offer, at least you went into your offer educated. There are some sellers that will have a pre-offer home inspection done and available for potential buyers to review. Your real estate agent can help you determine which strategy to employ on which home in order to be competitive enough.
Great houses can sell themselves.

While it may seem like houses sell themselves in today's busy Toronto real estate market, this isn't the case. All homes, regardless of how great their features are or how hot the market is, need to be marketed effectively in order to get the best price. An experienced professional REALTOR® will spend the money to ensure a property is presented well: professional high-resolution photos, videos and 3D virtual tours are just some of what it takes to properly market a property. Market knowledge and expertise are also important—even in a busy market, an overpriced property isn't going to attract the attention it may deserve.

There are always exceptions to the norm so always speak with your REALTOR® for advice on your specific situation.
Want to discuss your home?