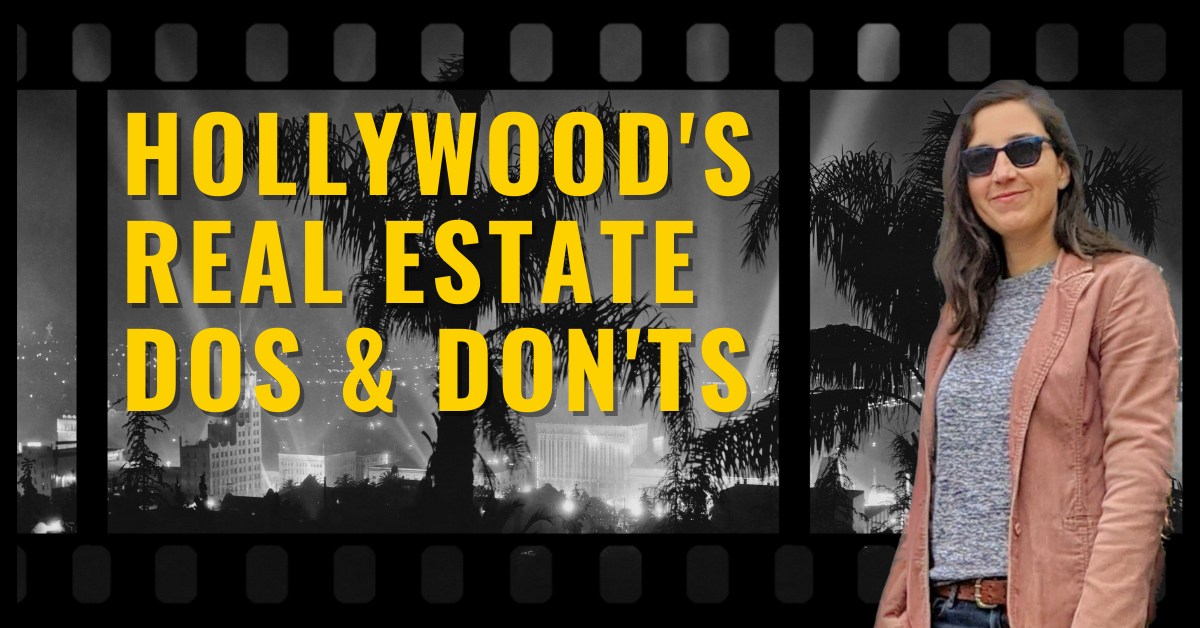 Looking to sell your home and start a new chapter in your life? Congratulations, you're about to embark on a journey that's both exciting and terrifying, kind of like jumping out of an airplane without a parachute. But don't worry, I'm here to help guide you through the process with some real estate know-how. After all, selling a home is a bit like dating - you want to put your best foot forward, show off your assets, and hope that someone falls in love with you (or at least your property). In this blog post, I'm taking inspiration from Hollywood's best real estate films to bring you the ultimate guide on the dos and don'ts of selling your home.
Lesson 1: Do stage your home like a pro
Just like a great Instagram post, the key to selling your home is all about staging it to perfection. Take inspiration from Kevin McCallister's "Home Alone" and create a cozy, inviting atmosphere that will make your visitors want to move right in. Remember the iconic scene where Kevin tricks the burglars with mannequins and cardboard cutouts? While you don't have to go that far, strategically placed furniture and decor can help potential buyers imagine themselves living in your space. Just make sure to pack away any creepy clown dolls or other unsettling collectibles that might scare off potential buyers, unless of course, you're targeting the Stephen King fanbase.
Lesson 2: Don't forget the power of curb appeal
First impressions matter, and just like the perfect first date outfit, your home's exterior is key to impressing potential buyers. Take a cue from Cameron's dad's house in "Ferris Bueller's Day Off" and make sure your home has the kind of curb appeal that will leave a lasting impression. While you don't have to throw your Ferrari through the window, a well-manicured lawn, a fresh coat of paint, and some tasteful landscaping can go a long way. Just don't go overboard with the garden gnomes - unless you're hoping to attract buyers who love a good lawn ornament.
Lesson 3: Do price your home realistically
If you're thinking about pricing your home like it's a rare Picasso painting, it's time to take a page out of "The Big Short" and rethink your strategy. While I can't promise you'll be able to predict the next housing market crash like Christian Bale's character, I can guarantee that overpricing your home will leave you with nothing but a lot of extra time to watch more movies. So, do your research, consult with your agent, and price your home fairly based on current market conditions. Because let's face it, you're not Leonardo da Vinci, and your house isn't the Mona Lisa.
Lesson 4: Don't hide any flaws
If you're thinking about masking your home's flaws like a character in a horror movie hides from the killer, it's time to come back to reality. As Tom Hanks and Shelley Long learned in "The Money Pit," covering up problems can quickly turn your dream home into a nightmare. So, when it comes to selling your house, don't be afraid to reveal any skeletons in the closet. Be upfront and honest about any issues and repairs needed, and you'll save yourself from a sequel called "The Nightmare on Your Street."
Lesson 5: Do hire a reputable real estate agent
In "Glengarry Glen Ross," Alec Baldwin's character tells a group of real estate agents that they should "always be closing." While we don't necessarily agree with his aggressive sales tactics, we do believe that a good real estate agent can make all the difference in selling your home. Do your research, read reviews, and hire someone you trust to guide you through the process.
Selling your home can be as nerve-wracking as watching a horror film, but don't worry, you don't need to summon the courage of Jamie Lee Curtis to pull it off. With these valuable lessons learned from Hollywood's real estate film, you'll be armed with all the tips and tricks to sell your home with ease. So go ahead, channel your inner Leonardo DiCaprio from "The Wolf of Wall Street" and conquer the market like a boss. Who knows, you might even sell your home for a record-breaking price and become the talk of Tinseltown!