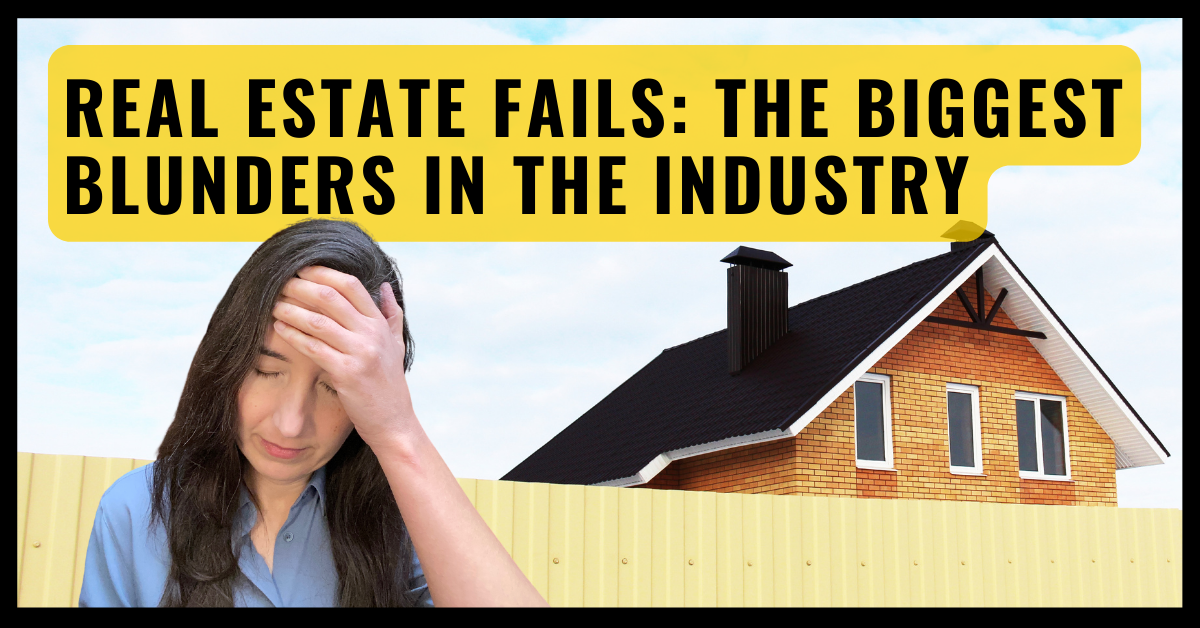 Are you ready to hear some real estate horror stories? As someone who's been in the industry for a while, I've seen my fair share of blunders. And today, I'm going to share them with you, along with some tips on how to avoid them. Let's get started!
First up, let's talk about pricing strategies. Overpricing your home is a common mistake that can result in it sitting on the market for too long and becoming stale. In fact, this is a big problem in the Toronto real estate market. It's crucial to price your home accurately from the start to maximize its value and attract potential buyers. But how do you do that? Here are some tips:
Research the local real estate market to get a sense of what similar homes are selling for in your area.

Hire a professional appraiser to get an unbiased estimate of your home's value.

Consult with a reputable real estate agent who has experience selling homes in your area.
Next, let's talk about staging tips. It's important to present your home in the best possible light to showcase its true potential. This means decluttering, deep cleaning, and arranging furniture in a way that highlights the home's strengths. By doing so, you'll make a great first impression on potential buyers and increase your chances of selling your property quickly. Here are some additional tips:
Depersonalize your home by removing family photos, personal items, and anything else that may make it difficult for buyers to imagine themselves living there.

Make small repairs and touch-ups, such as fixing leaky faucets or painting scuffed walls.

Create a welcoming atmosphere by adding fresh flowers, scented candles, or a bowl of fruit.

Moving on to marketing techniques, you want to make sure you're reaching as many potential buyers as possible. This includes utilizing social media, online listings, and hosting open houses. However, be careful not to overdo it or post inappropriate content, such as a picture of a toilet instead of the actual view from the home. Yikes! Here are some additional tips:
Use high-quality photos and videos to showcase your home's best features.

Write compelling descriptions that highlight your home's unique selling points.

Hire a professional photographer or videographer to ensure your marketing materials look top-notch.

Last but not least, communication skills are crucial in any real estate transaction. You need to be open and honest with your agent, and they need to do the same with you. If you're a home seller, make sure you're available for showings and communicate your needs clearly. If you're a real estate agent, disclose any major issues with the property upfront to potential buyers to avoid any surprises down the line. Here are some additional tips:
Set clear expectations from the beginning of the transaction, including timelines, pricing, and communication preferences.

Keep the lines of communication open throughout the transaction, including providing regular updates and responding promptly to questions or concerns.

Be respectful and professional at all times, even if negotiations become heated or challenging.

In conclusion, these are some common mistakes to avoid when selling your home. By following these tips and avoiding these pitfalls, you'll be well on your way to a successful sale. And if you need help listing your home for sale, don't hesitate to contact me today. I'll help you navigate the Toronto real estate market with ease.