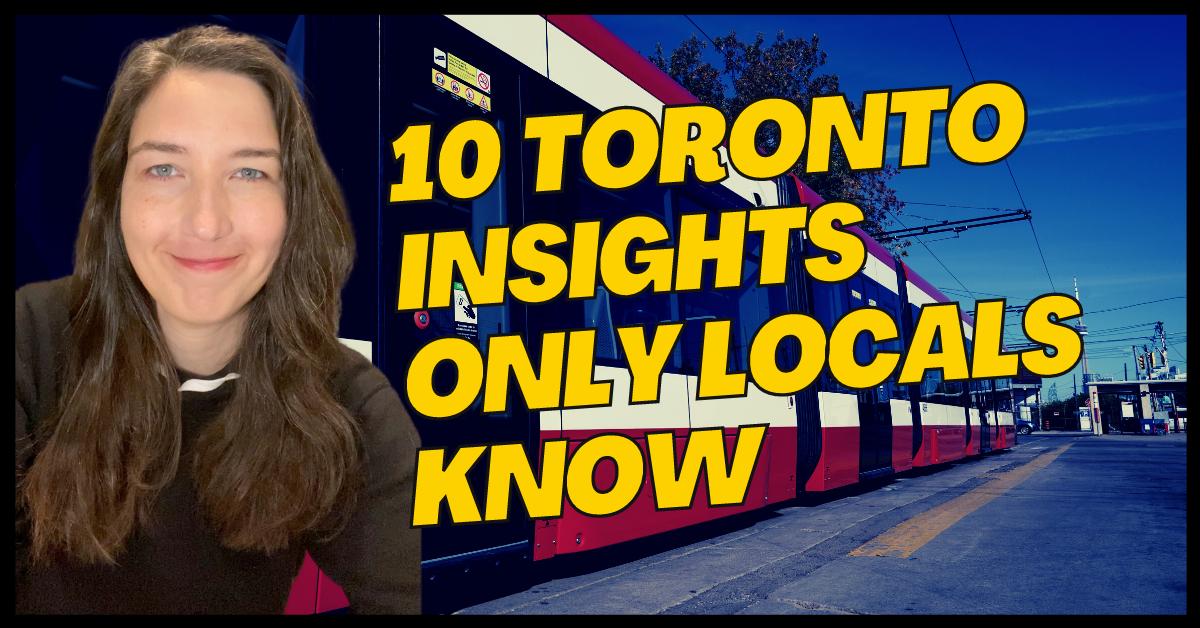 Let's dive into the 10 things that Torontonians know but newcomers might not fully understand. Whether you're planning to move here or have just arrived, these cultural references and local quirks will help you navigate the vibrant city. Let's get started!
1. Tim Hortons:
If you're from Canada, you know that Tim Hortons is more than just a coffee shop - it's a way of life. You'll find one on practically every street corner, and it's a go-to spot for everything from breakfast sandwiches to late-night snacks. Now, here's the thing: Tim Hortons has become an institution in Canada, but not everyone agrees that it serves the tastiest coffee or donuts. It's more about the convenience, affordability, and the nostalgic connection that keeps people coming back for more. So, while it may not always win the taste tests, there's no denying its popularity among Canadians.

2. The 6ix: 
You might hear people referring to Toronto as "The 6ix" - it's a nickname that comes from the city's 416 and 647 area code, as well as the six municipalities that merged to form the present-day Toronto. The 6, the 6ix or the Six all are acceptable spellings.

3. The TTC:
Toronto's public transportation system, the TTC, is a mixed bag of frustrations and love for locals. Despite occasional delays and crowded commutes, it remains an essential way to navigate the city.




If you're a basketball fan, you've probably heard of the Toronto Raptors. Newcomers to Toronto may not fully understand the cultural significance and attachment that locals have to the only NBA team outside of the US. The Toronto Raptors are more than just a basketball team to the city's residents - they represent a sense of pride and community. Toronto has always been an underdog city in terms of sports, so when the Raptors won their first NBA championship in 2019, it was a huge deal for the city. The streets were flooded with fans celebrating, and the team became a symbol of Toronto's resilience and spirit.




5. Poutine:
Poutine is a classic Canadian dish made of fries, gravy, and cheese curds. It might not sound like the most appetizing thing in the world, but trust me, it's delicious. While debates may arise over the best spot to indulge, this unique dish is a must-try.




Toronto is surrounded by beautiful lakes and forests, and lots of people have cottages outside of the city that they visit during the summer months. It's a great way to escape the hustle and bustle of the city and relax in nature.




7. A City of Neighbourhoods:
There's more than just downtown. While the downtown core is a hub for shopping, dining, and entertainment, Toronto has plenty of other neighbourhoods to explore, each with their own unique flavour. 158 neighbourhoods to be exact.


8. Drake:
Drake is more than just a rapper, actor, and entrepreneur. He's a proud Torontonian who has left a mark on the city's culture. As an official Global Ambassador for the Toronto Raptors, Drake has actively supported and promoted the team's success. His courtside presence during games has become legendary, captivating fans worldwide with his passion. Drake's impact extends beyond basketball. He frequently references Toronto in his music, highlighting neighbourhoods, landmarks, and the city's unique culture. He's also invested in local businesses, showcasing his commitment to giving back. So, when locals talk about Drake, it's about more than his music career. He's shaped Toronto's identity, passionately supported the Raptors, and left an undeniable imprint on the city's cultural landscape.

9. The Toronto International Film Festival (TIFF):
The Toronto International Film Festival, or TIFF, is one of the most prestigious film festivals in the world, attracting renowned filmmakers, actors, and industry professionals from around the globe. During TIFF, the city comes alive with energy, as film enthusiasts and industry insiders flock to screenings, Q&A sessions, and parties. The festival showcases a diverse array of films, from international arthouse gems to highly anticipated Hollywood blockbusters. For both film lovers and aspiring filmmakers, TIFF offers a unique opportunity to immerse themselves in the art of cinema and be part of a vibrant community of creatives.


10. The CN Tower:
Last but not least, we have the CN Tower. It's an iconic part of Toronto's skyline, and a must-visit for tourists, newcomers may not fully appreciate the history and engineering that went into building it. At the time of its construction in the 1970s, it was the tallest freestanding structure in the world, and it still holds a special place in the hearts of locals. It's often used as a symbol of Toronto, appearing in movies and TV shows, and locals will often refer to it as a landmark when giving directions or discussing the city's geography.


There you have it - 10 things that Torontonians know but newcomers might not fully grasp. Understanding these cultural aspects will enhance your experience in this remarkable city. If you're new to Toronto and need someone to guide you through its intricacies, don't hesitate to reach out to me. As a knowledgeable and friendly real estate agent, I'm here to assist you in finding your perfect home in this vibrant city. 
Let's embark on this exciting journey together!