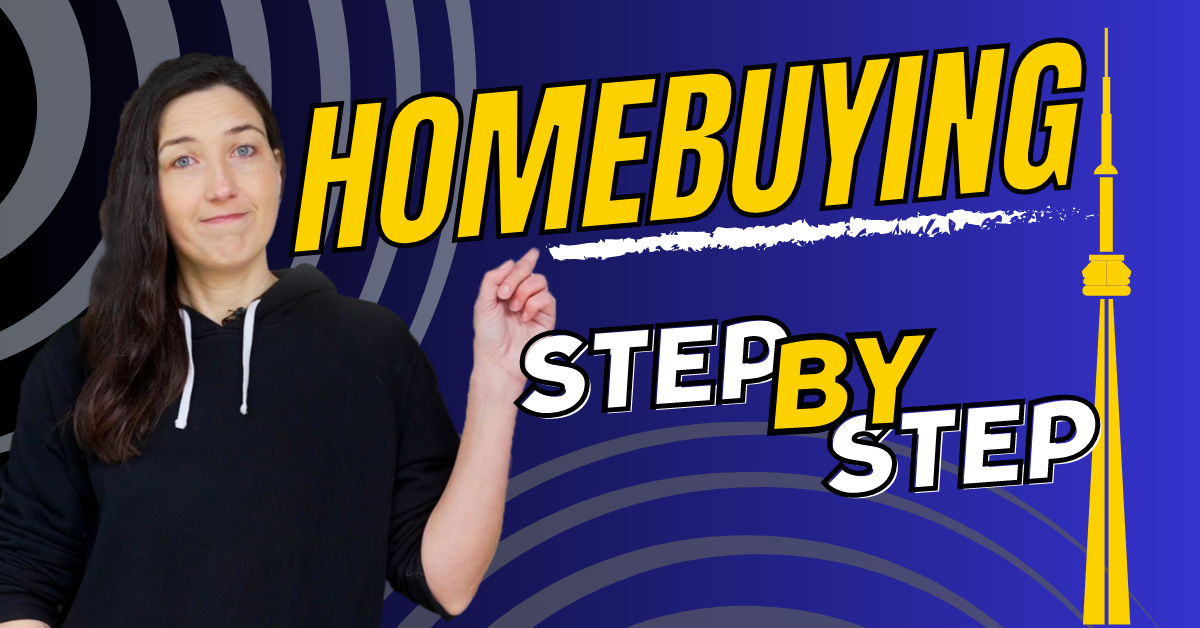 Hey there, future Toronto homeowners! Are you ready to embark on an exciting journey of purchasing a home in this incredible city? Toronto is waiting to welcome you with open arms, but you might be wondering, "But HOW do I buy a home here?" Fear not, because I'm here to be your guide. Get ready to discover everything you need to know to turn your dream into a reality.
Step 1: Connect with a Local Real Estate Agent
The first step in your home-buying adventure is to find a trusted local real estate agent. Lucky for you, you've found me! As someone who lives and breathes Toronto's real estate market, I'll be your expert guide through its twists and turns. Together, we'll navigate the complexities and find the perfect place for you to call home.
Step 2: Understand the Foreign Buyers Ban
If you're an international buyer, there's an important piece of information you need to know—Toronto has regulations in place known as the foreign buyers ban. These regulations can impact your ability to purchase property here. That's why it's crucial to choose a real estate agent who is familiar with helping international buyers as there are some exceptions. With my experience and knowledge, I'll ensure a smooth and successful home-buying journey for you. I also work closely with a team of specialists, including mortgage lenders, real estate lawyers, and home inspectors, who will be instrumental in the process.
Step 3: Partner with a Mortgage Agent
Now that you have a trusted real estate agent by your side, it's time to connect with a mortgage agent specializing in Toronto transactions. They will be your invaluable partner in navigating the complex world of mortgages. By carefully evaluating your finances and guiding you through the mortgage application process, they will help you secure a mortgage pre-approval. With their expertise, you'll gain a clear picture of your budget and financial options, giving you confidence as you enter the Toronto real estate market.
Step 4: Explore Toronto's Vibrant Neighbourhoods
While your finances are being evaluated, take the opportunity to explore Toronto's diverse neighbourhoods. With 158 unique neighbourhoods, each with its own character and charm, there's something for everyone. From the bustling downtown core to charming residential areas, Toronto offers a multicultural tapestry of communities. Research each neighbourhood, considering factors like proximity to work, schools, and amenities that align with your lifestyle. Discover the vibe that resonates with you, whether it's the trendy restaurants in the Entertainment District or the family-friendly atmosphere of Leslieville.
Step 5: Let the Hunt Begin!
Armed with your mortgage pre-approval and a clear vision of your desired neighbourhood, it's time to dive into the exciting part—the hunt for your dream home! Leveraging the power of technology, I'll send you personalized property searches that match your preferences, saving you time and effort. Once we've identified potential homes, we'll schedule showings, and I'll personally guide you through each property. I'll provide honest insights, pointing out the unique features and aspects that may or may not align with your vision. By visualizing yourself in these homes, you'll discover the one that truly captures your heart.
Step 6: Crafting the Perfect Offer
You've found the perfect home—congratulations! Now it's time to make an offer. Together, we'll craft a competitive offer that maximizes your chances of success. Determining the fair market value, strategizing negotiations, and presenting your offer to the seller are my specialties. In a hot market like Toronto, acting swiftly and strategically can make all the difference.
Step 7: Dotting the I's and Crossing the T's
Once your offer has been accepted, the next step is to get your mortgage financing approved. You'll need a real estate lawyer who specializes in Toronto transactions to handle the necessary paperwork, review the property's title, and ensure there are no legal issues. We'll also conduct a final walk-through of the property, making sure everything is in order before closing the deal. Once you're satisfied, it's time to sign the closing documents and get the keys to your new Toronto home!
You've done it! With this guide, you're now equipped with the knowledge to navigate the Toronto real estate market and make your dream of owning a home in this vibrant city a reality. If you're considering Toronto as your new home, reach out to me, and I'll ensure your home-buying journey is smooth, successful, and compliant with all regulations.
Let's find your perfect place in Toronto. Contact me today, and together, we'll make your real estate dreams come true. Happy house hunting!