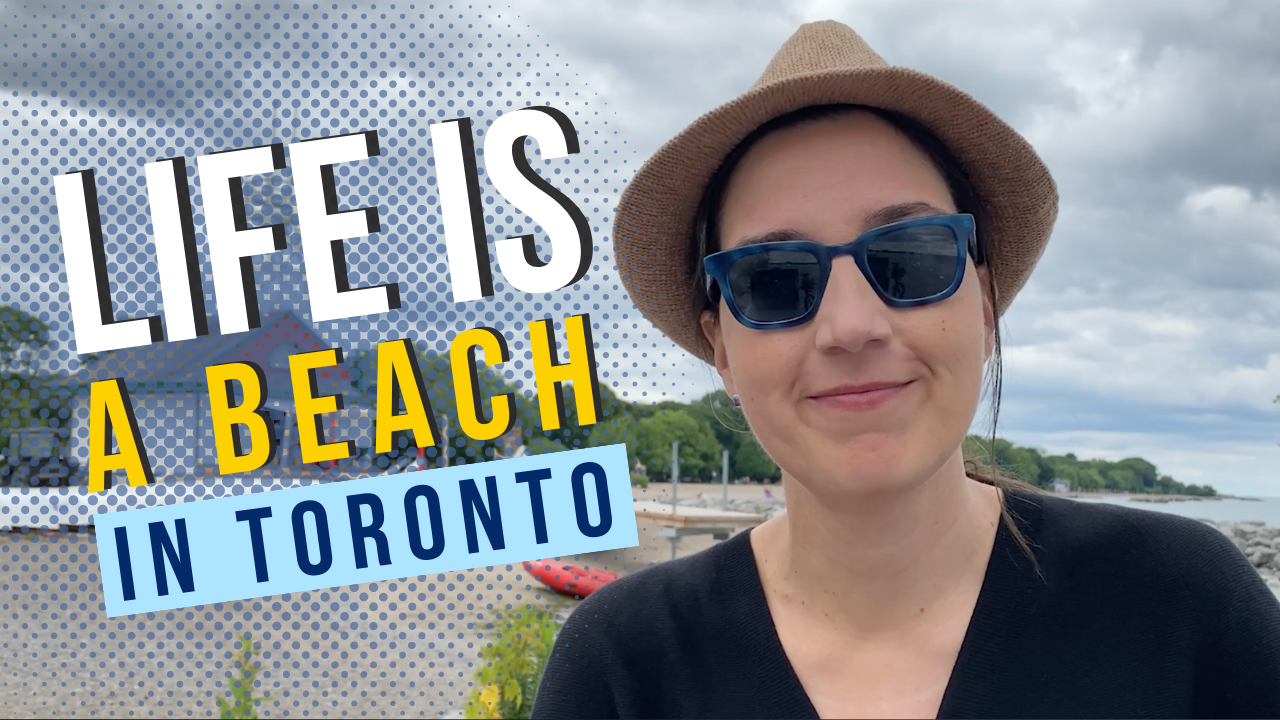 Are you ready for an exciting adventure into one of the most sought-after neighbourhoods in Toronto? Buckle up and grab your sunscreen because we're about to take a tour of the captivating Beaches neighbourhood!
Unveiling the Lakeside Paradise
Nestled along the glistening shores of Lake Ontario, The Beaches is more than just a neighbourhood—it's a lifestyle! Picture yourself waking up to the tranquil sound of waves and the invigorating smell of fresh lake air. This idyllic paradise offers a seamless blend of timeless elegance and modern charisma, making it a sought-after destination for those seeking the best of both worlds.
A Home for Every Heart
Whether you're captivated by the grandeur of Edwardian houses or enticed by contemporary architectural marvels, The Beaches has the perfect home to match your heart's desires. As a film projectionist in my past career, I appreciate the charm of classic movies, much like the historic Fox Theatre in The Beaches, where you can indulge in the magic of silent films starring the legendary Charlie Chaplin and Buster Keaton.
Living the Beach Life: Sun, Surf, and Sail!
If you're a sun-worshiper or a water enthusiast, you're in for a treat! The Beaches boasts not one, not two, but four stunning sandy stretches where you can soak up the sun, take refreshing dips, and indulge in your favorite beach activities. For all the sailing enthusiasts out there, the renowned Ashbridge's Bay Yacht Club invites you to set sail into unforgettable adventures on the shimmering waters of Lake Ontario.
Where Community Meets Creativity
The heart of The Beaches, Queen Street East, invites you to explore a bustling commercial district filled with independent specialty stores, trendy boutiques, and cozy cafes. As a real estate expert, I'm delighted to share my personal favorites with you—don't miss out on the delectable treats at Ed's Real Scoop Ice Cream Shop or the mouthwatering delights at The Goof Asian Restaurant!
Perfect for Families & Fur-babies

The Beaches neighbourhood isn't just for adults—it's perfect for families too! Excellent schools, plenty of parks, sports facilities, and even dog parks! your little ones will have a blast exploring playgrounds, sports facilities, and more. From skating to swimming, there's no shortage of family-friendly activities to create lasting memories.
A Year-Round Haven of Entertainment
Unlike a fleeting summer romance, The Beaches charms you year-round with its exciting events and activities. From the Beaches International Jazz Festival that brings soulful tunes to the shores to the awe-inspiring Winter Stations art exhibit, this vibrant community offers entertainment and cultural experiences that keep the spirit of togetherness alive all year long.
Making Your Dream Home a Reality
As an experienced residential real estate agent, I understand the importance of finding the perfect home. While The Beaches may come with higher price tags, rest assured that I'll provide the most accurate and detailed information to guide you through the buying process, ensuring you find your dream home without compromising on your desires.
Get Ready to Dive into Your Dream Home!
Now is the perfect time to embrace the beach life in The Beaches neighbourhood! Allow me to navigate the real estate waters on your behalf and find you the ideal home that perfectly aligns with your lifestyle and budget.
Contact Me Today for Your Personalized Beaches Experience!
Don't let the opportunity pass you by! Reach out to me now to explore the best homes for sale in The Beaches or any other Toronto neighbourhood. I'm here to deliver more value, provide in-depth information, and ensure you make an informed decision that lets you live the beach life every day!
Let's Make Your Beaches Dream Come True!